.
.
.
..
.
.
.
.
© 1998 - 2006 Copyright &
Disclaimer
Automotive Intelligence,
www.autointell.com
All Rights Reserved .
For questions please contact
editor@autointell.com
---
General Motors: Saab 9-3x
Saab 9-3X - Cross-over coupe concept to debut at Detroit
| | |
| --- | --- |
| Saab is to unveil an innovative concept car at the Detroit Motor Show in January that is likely to inspire a new style of all-terrain motoring. The unique Saab 9-3X is best described as a "cross-over coupe", combining sporty styling with multi-dynamic features to demonstrate that AWD vehicles with off-road capabilities can retain a strong, athletic on-road appeal. It is the first time Saab has shown a car with an off-road dimension and the Saab 9-3X could see the Swedish manufacturer enter a new, sub-SUV segment of the market. | |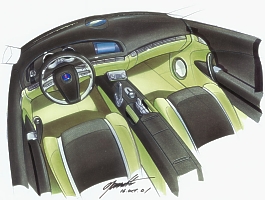 Full details will be revealed on the Saab stand at Detroit but the first official images released this week clearly depict a car with distinctive Saab styling cues. The sweeping, wraparound windscreen and compact proportions, avoiding the large wheel clearances traditionally associated with an off-roader, effectively disguise the car"s "command view" stance.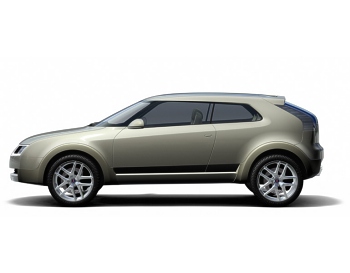 "The Saab 9-3X concept represents a further expression of the sporty, multi-dynamic design philosophy already established by the Saab 9X performance concept at the Frankfurt auto show," says Saab Automobile"s CEO Peter Augustsson. "The 9-3X will also show aspects of the design language you can expect to see in coming products."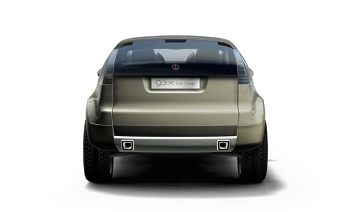 The Saab 9-3X is the next step in the Swedish manufacturer's aggressive product plan, initiated with the 9X, which will see at least one new product or concept announced every year for the next six years.
all photos: General Motors
---
---