The Web for Automotive Professionals & Car Enthusiasts
---
The Saloons
---
The Continentals
---
The Concepts
---
The History:
---
Bentley's History in Le Mans
A late May day in 1923 and a 3-litre Bentley leaves London for the coast. On board are two drivers, one mechanic and a few spares. Spool 79 years and one fortnight to an early June day. As you read this another Bentley is on its way to exactly the same place: Le Mans.
---
© 1998 - 2007 Copyright &
Disclaimer
Automotive Intelligence,
www.autointell.com
All Rights Reserved .
For questions please contact
editor@autointell.com
---
---
---
Bentley: Project Hunaudière
Project Hunaudière - Bentley introduce 16 cylinder project for the future

Photos: Bentley/ Automotive Intelligence
Bentley Motor Cars reveals a dramatic concept car, The Bentley - project Hunaudières. This supercar project provides the debut of a new 16 cylinder engine developed to a specific brief to provide a technologically advanced power plant with unique Bentley characteristics.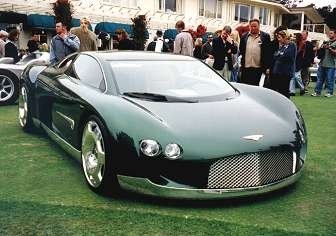 The challenge the Bentley design team set themselves, was to see how far the sporting characteristics of the Bentley marque could be extended. The project will provide a valuable opportunity to develop potential applications for the 16 cylinder engine.

This 8 litre engine is the first of a new breed of Bentley engines which could feature in future Bentley motor cars.
The name Hunaudières recalls the famous straight on the Le Mans Circuit, where the legend of Bentley was born with five wins in the 'vingt quatre heures du Mans' in the 1920's. Here the story of the Bentley Boys was created, with Sir H.S (Tim) Birkin in his 4.5 litre 'Blower' Bentley in 1930, daringly overtaking Rudolf Carraciola's Mercedes SSK at 125mph with one wheel on the grass down the Hunaudières straight.
.